Locally Led Disaster Preparedness and Protection (LLDPP) is a program that contributes to the safety, dignity and rights of affected people including increasing their access to assistance according to need and without discrimination. This program is intended to prepare for future disasters, especially in the provinces of Banten, West Nusa Tenggara and Central Sulawesi, with a focus on strengthening sub-national humanitarian responses and Cluster Coordination Capacity with a specific focus on protection. The LLDPP program is a program implemented by a consortium consisting of the Indonesian International PLAN Foundation (YPII), ADRA Indonesia, MDMC, Pujiono Center, and RedR Indonesia funded by ECHO (European Commission Humanitarian Aid and Civil Protection).
This training focuses on strengthening sub-national Humanitarian Response and cluster coordination capacities with a focus on protection through strengthening the structure of relevant local government institutions and civil society organizations, including the development of local disaster response frameworks, multi-hazard contingency plans, early warning systems, and rapid development roster deployment, increasing management/leadership capacity and humanitarian professionalism of key personnel at the Ministry of Social Affairs and other cluster members, as well as producing analysis and broad distribution of lessons learned, best practices, and recommendations for other provinces/districts in Indonesia and for national and local stakeholders.
Consultation meetings held in three provinces, each of which had suffered catastrophic catastrophes like earthquakes and tsunamis and information was found regarding the need for refreshing understanding of disaster preparedness systems/management (evacuation and protection in emergency situations). There were also areas where each new cluster was formed and activated only when a disaster occurs, demonstrating that preparations had not been maximized. A shared understanding of the disaster management system was required in order to work on it together because even non-governmental organizations (NGOs) engaged in disaster management in various areas were still caricatures. The LLDPP program offers leadership and management strengthening to provide humanitarian and quality assurance as well as a comprehension of the roles, duties, and forms of institutional cooperation in carrying out emergency response based on these needs.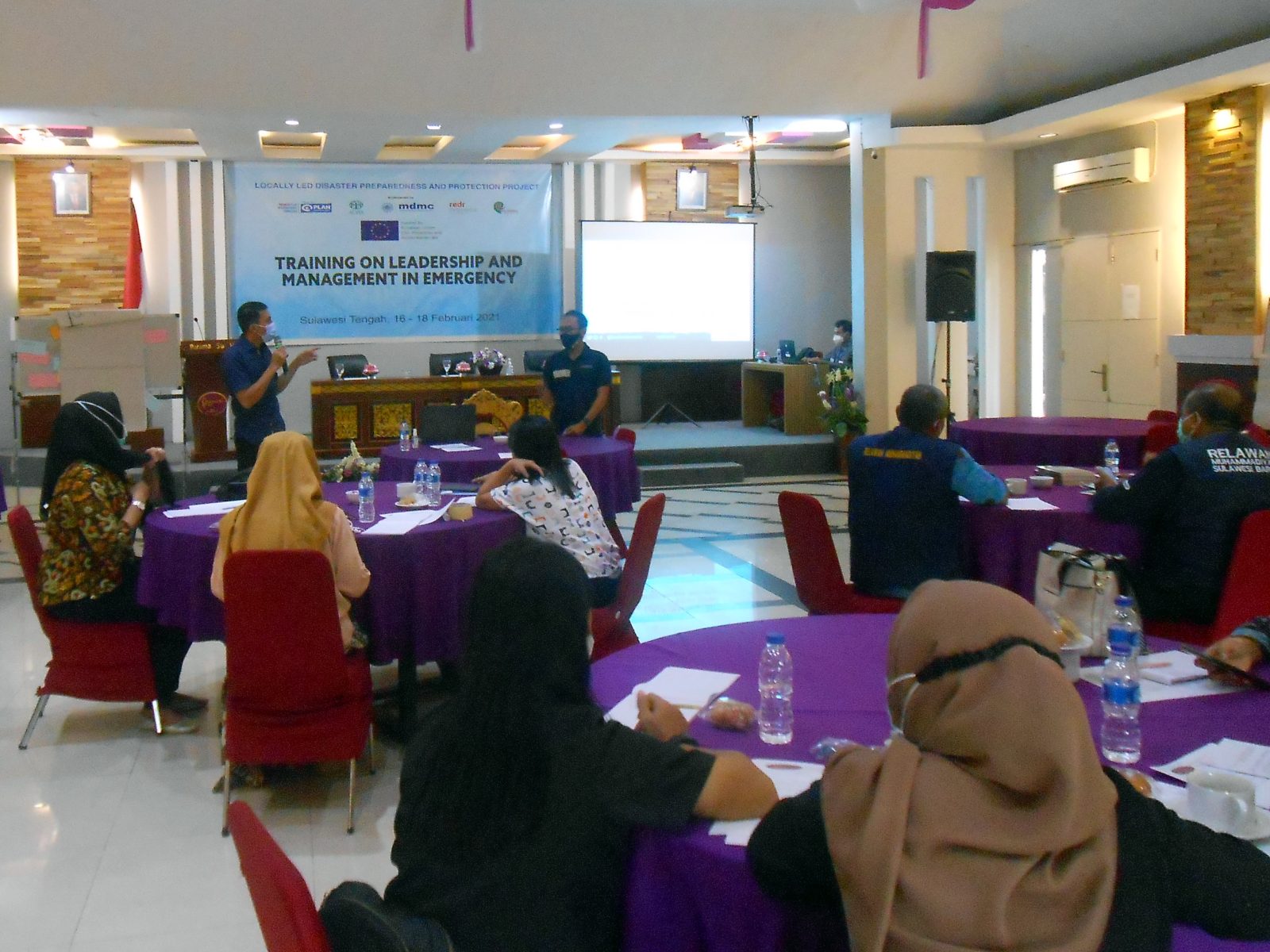 The training of trainers Humanitarian System and Principles activities is to strengthen the capacity and coordination of the humanitarian response at the provincial level through training of trainers to strengthen the knowledge and capacity of facilitators/trainers so that they have the ability to develop capacity building activities at the provincial level in the future. This action is crucial for consolidating key individuals who can support future capacity building as well as for capacity building itself.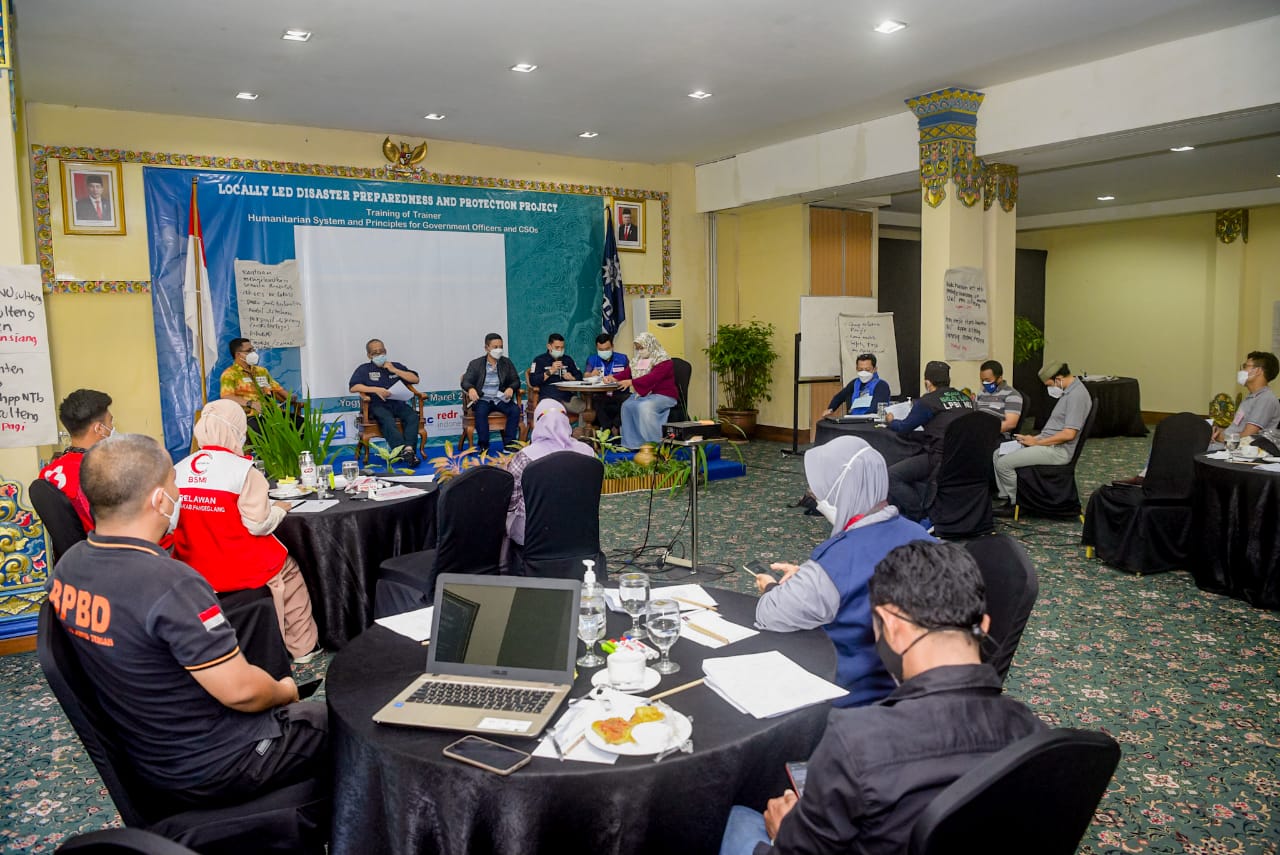 The LLDPP program also provides technical training as an effort to understand gender equality and justice as a whole. Sexual and Gender-based Violence (SGBV) itself is a violence that has the potential to occur in a disaster situation. The SGBV issue is mostly caused by gender inequality and discrimination. Women and children are the groups most at risk for experiencing sexual violence in disaster situations. Prevention and management of sexual violence in disaster situations requires a multi-sectoral approach. The LLDPP program provides knowledge about gender issues that occur in pre-disaster, during disaster and post-disaster along with various solutions and necessary action plans.
Women and children are the categories most likely to become vulnerable in emergency situations and also have a tendency to suffer the most. Children who might not be able to save themselves, have the risk of increasing the number of victims to be even greater. Therefore, the LLDPP program also conducts Technical Trainings on sub-cluster child protection as an effort to increase knowledge and ability to mitigate the danger to groups of children in a disaster. The training is designed to assist the response of children affected by natural disasters or conflict, by providing knowledge to analyze risks, better define resources, tools and child protection concerns, and to strengthen decision-making in emergencies.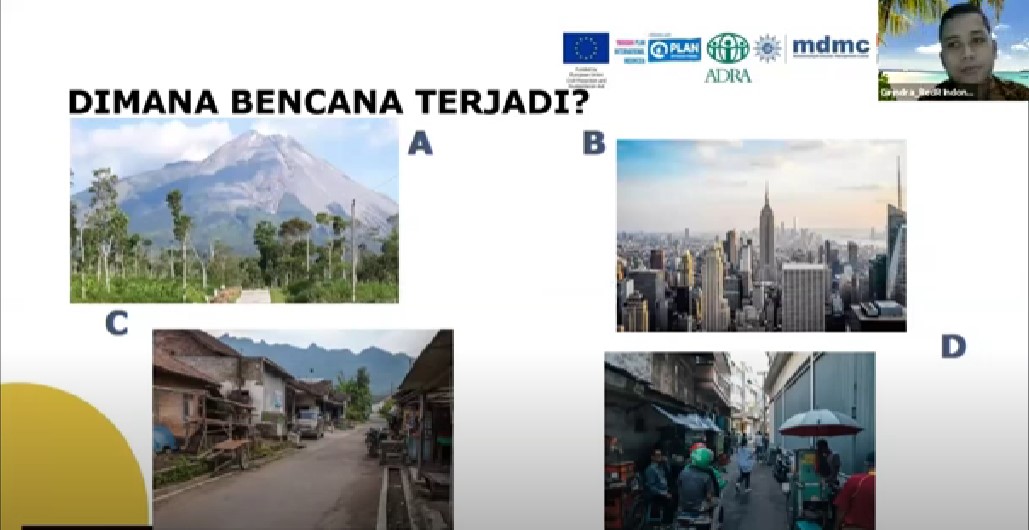 Natural disasters, in addition to causing physical damage and loss of life, can also have quite serious psychosocial impacts on people who experience them either directly or indirectly. This is seen in the ongoing impacts of the Covid-19 pandemic, which has caused a large shift in routines and pursuits. Therefore, the LLDPP program also provides Technical Trainings on Sub-Cluster Mental Health and Psychosocial Support (MHPSS) in disaster situations.
The LLDPP program also offers training in the Humanitarian System and Principles as well as Cluster Coordination System, which helps to further improve readiness for disaster response without discrimination. In the Regencies of Bima, Pandeglang, and Sigi, activities are conducted both offline and online. Disaster preparedness needs to be readied thoroughly by involving various sectors, and the LLDPP program is able to package these needs with the involvement of key actors and the delivery of material in a positive and engaging way.