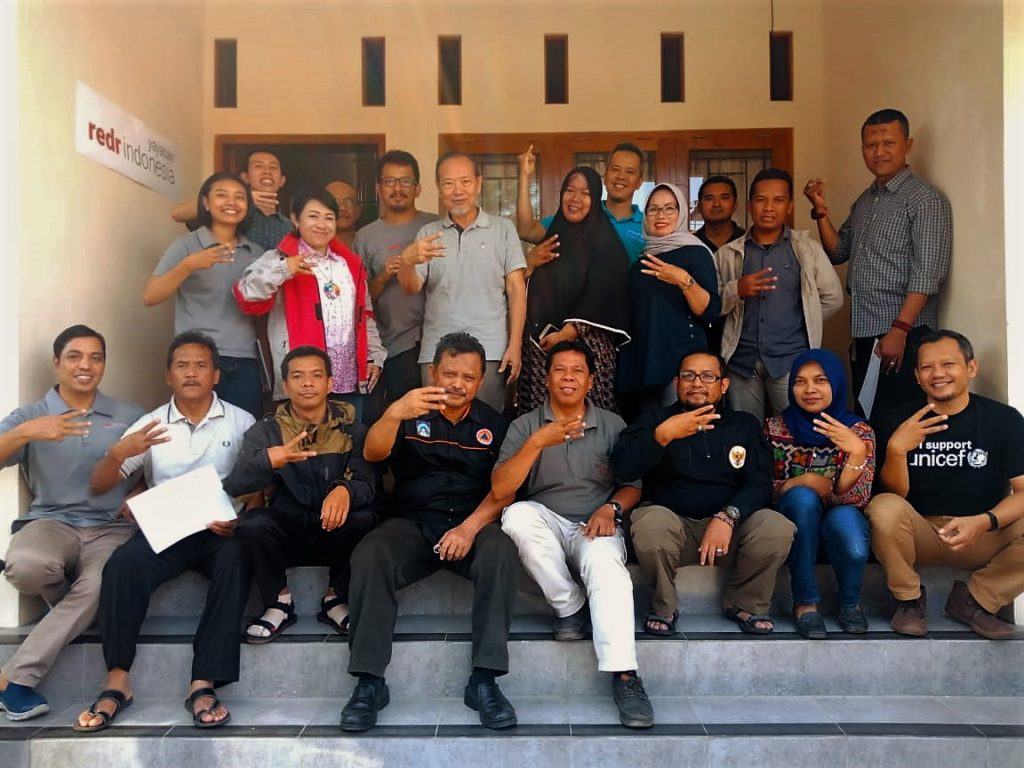 Child Participation and Protection Training – RedR Indonesia together with UNICEF Indonesia held a Child Participation and Protection Training on 9-10 August 2019, at the RedR Indonesia Office in Sleman, Yogyakarta. This training aimed to ensure the overall involvement and participation of children at all stages in the process of updating the Merapi Contingency Plan.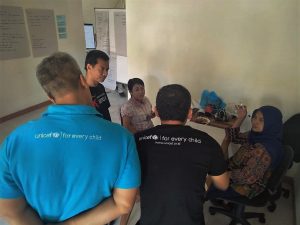 Mr. Ali Aulia Ramly, Child Protection Specialist from UNICEF Indonesia who in this case also acted as a trainer, said it is important that child participation and protection training to be given to the team involved in the Update Merapi Contingency Plan project before the child focused FGD activities were carried out so that the team involved could identify the issues that needed to be explored with children and understand on the methods used to explore these issues. Furthermore, he also hoped that the understanding, basic skills and capacity of training participants in facilitating children in the FGD activities could be developed so that children's participation would be more meaningful.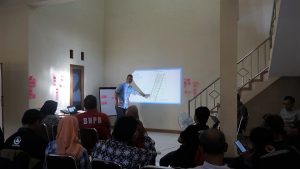 Representatives from 7 villages in the region of Disaster Prone Areas III (KRB III), government representatives from BPBD, Social Affairs, Education Office and P3AP2KB Office, Children's FGD Facilitators, Technical Team for Merapi Contingency Plan, and RedR Indonesia staff also attended the training as the participants.